A/B Firmware Updates
A/B firmware updates ensure the firmware runs from the current slot, and the partition in the unused slot is used for the update. It allows to use two sets of partitions called slots. This approach reduces the chances of devices failing after it processes firmware update.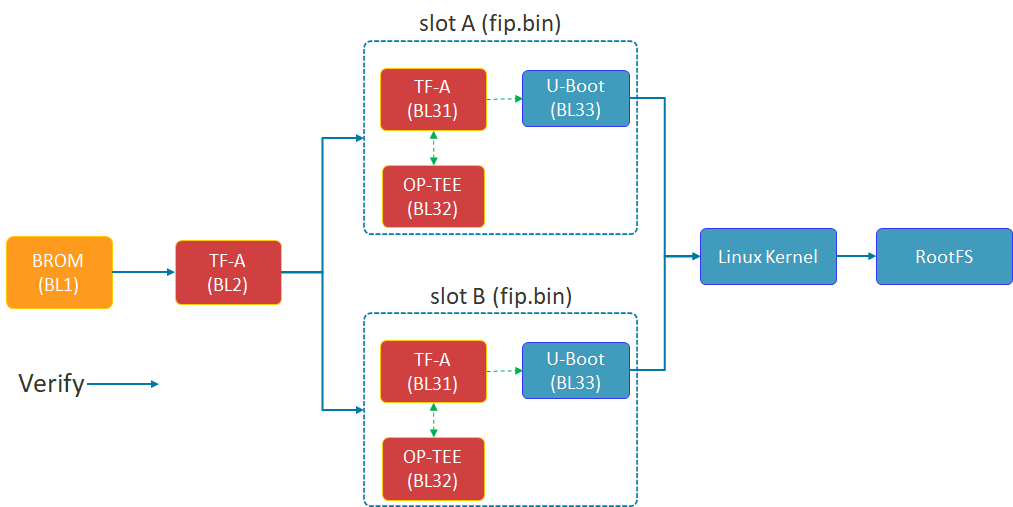 IoT Yocto supports the bootloader updates called firmware updates in these sections. The following sections describe A/B firmware updates provided by IoT Yocto.