Genio 700-EVK
Genio 700-EVK board is an evaluation kit of MediaTek MT8390 platform, integrated with WiFi/Bluetooth (M.2 Module), which is a high performance IoT platform with rich features.
This section describes board features that are relevant to IoT Yocto. For details on EVK features, please download Genio 700 (MT8390) EVK User Guide from https://www.mediatek.com/iot/documents.
Genio 700-EVK Ports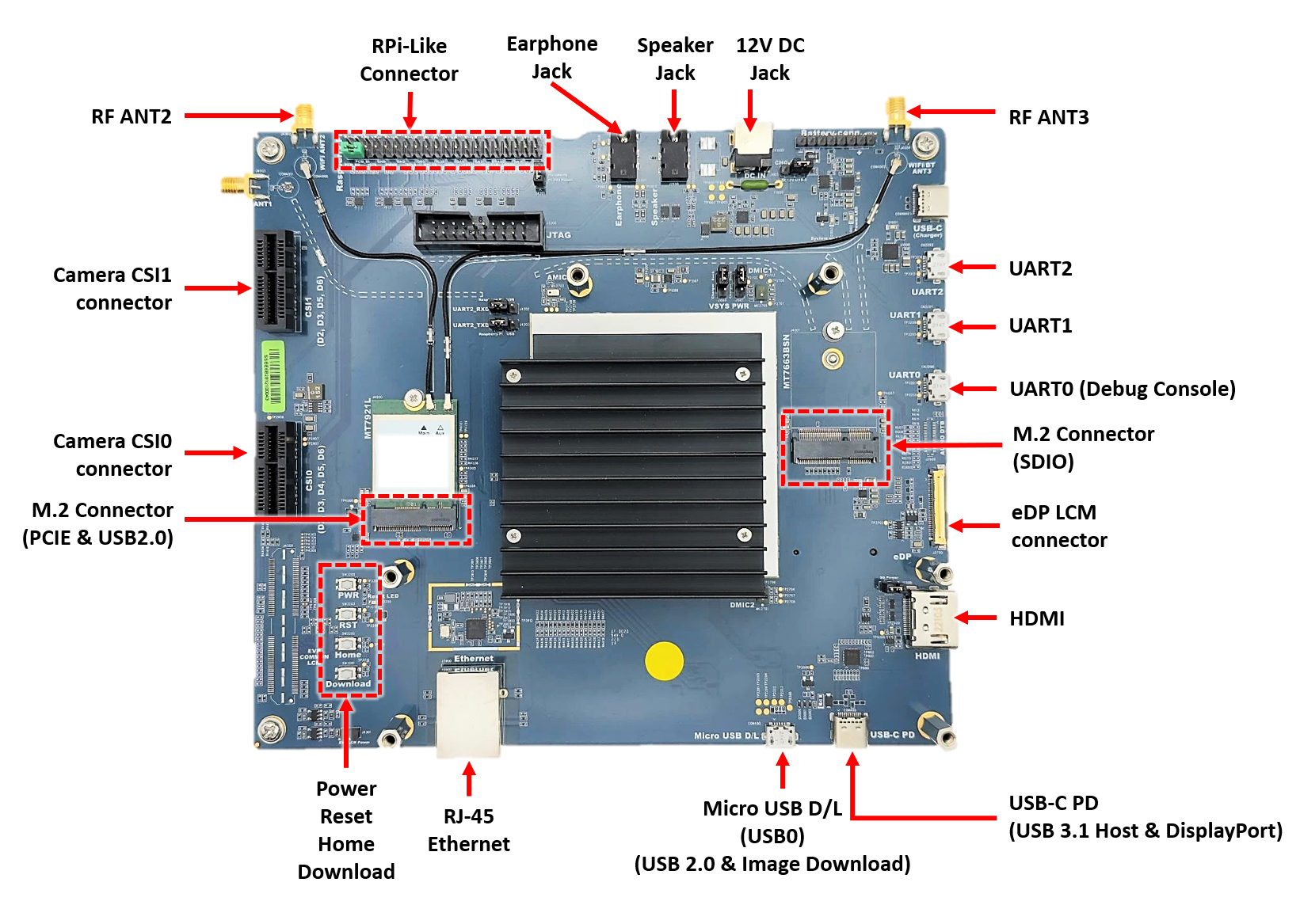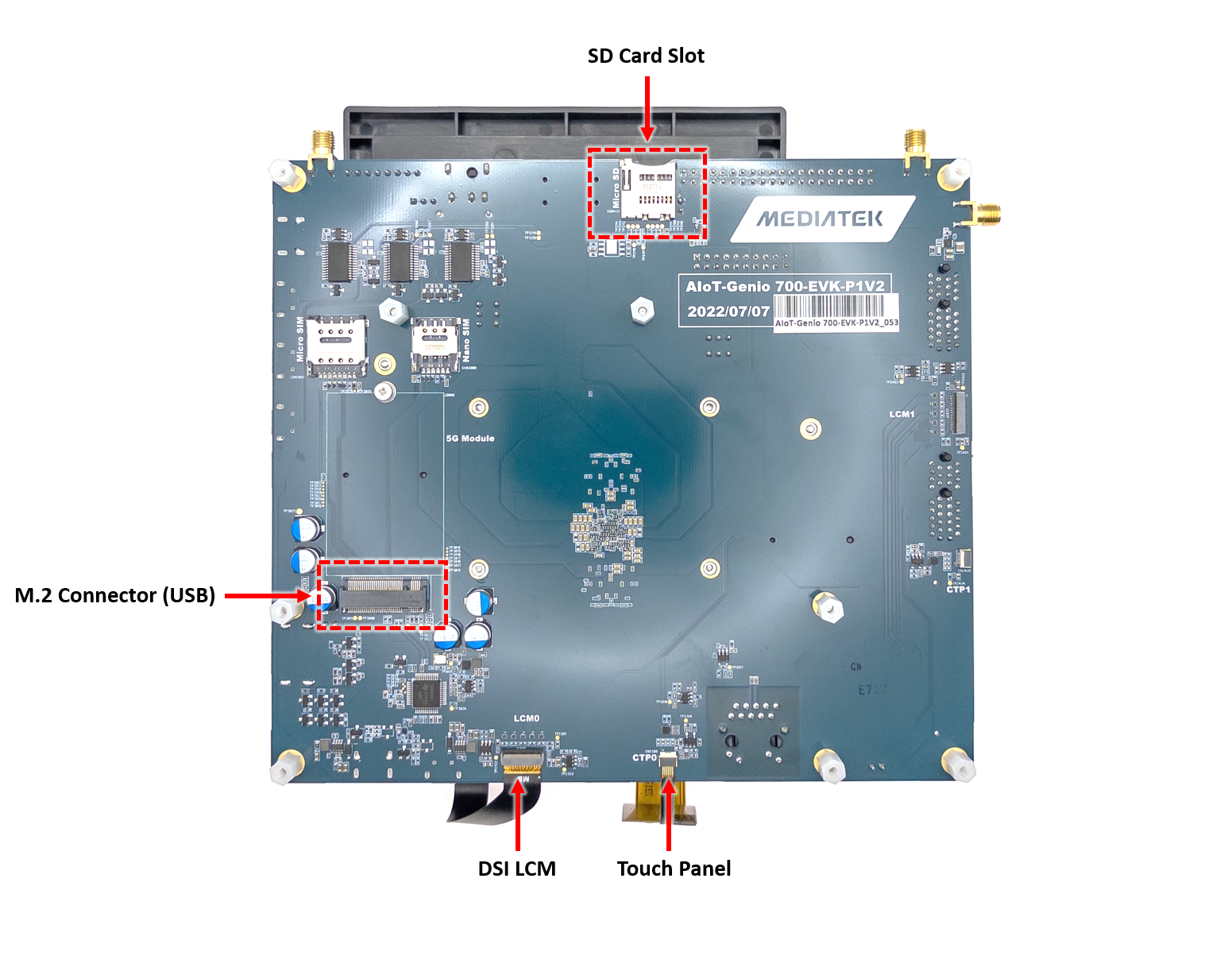 Board Feature Summary
At the current release, IoT Yocto enables the following board features:
Supported Board Features
MediaTek CPU (MT8390)

MediaTek PMIC (MT6365)

4GB + 4GB LPDDR4X RAM (Micron MT53E1G32D2FW-046 IT: B)

64GB eMMC5.1 x 1 (KIOXIA THGBMJG9C8LBAU8)

2.0mm DC Jack x 1 (for 12V DC Input)

Micro SD Card Slot x 1

Push Button x 4 (Power, Reset, Download and Home Key)

LEDs (Power, Reset, System on LED)

4-Lane DSI x 2 (Only DSI0 supported)

eDP x 1

HDMI2.0 x 1

10/100/1000M Ethernet x 1

USB Device Port x 1 (Micro USB Connector)

USB Host Port x 1 (Type-C USB Connector)

3.5mm Earphone Jack x 1 (with Microphone Input)

3.5mm Line Out Audio Jack x 1

Analog Microphone x 1

Digital Microphone x 2

UART Port x 3 for Trace Log with USB to UART Bridge IC (Micro USB Connector x 3)

I2C Capacitive Touch Pad

4-Data Lane CSI x 2

M.2 Slot x 1 (PCIe & USB)

AzureWave AW-XB468NF WiFi Module (MT7921)

M.2 Slot x 1 (SDIO)

40-Pin 2.54mm Pin Header x 1 (for Raspberry Pi like I/O Interface)
Unsupported Board Features
Charging Status LED

Battery Charger

AW-CB451NF WiFi Module (MT7663)

DSI1 (Only DSI0 supported)
Please refer to IoT Yocto Releases section for detailed list on supported features.
FTDI board control
The Genio 700-EVK has a FTDI FT232R chip connected to the UART0 (CN3200) port. You can control the power (PWRKEY), reset (SYSRST), and download (KPCOL0) lines through the CBUS lines of the FT232R chip:
| FTDI GPIO Line | Function |
| --- | --- |
| 0 | Power (PWRKEY) |
| 1 | Reset (SYSRST) |
| 2 | Download (KPCOL0) |